The best sweat-proof sunscreens for outdoor activities
09 Jun 2021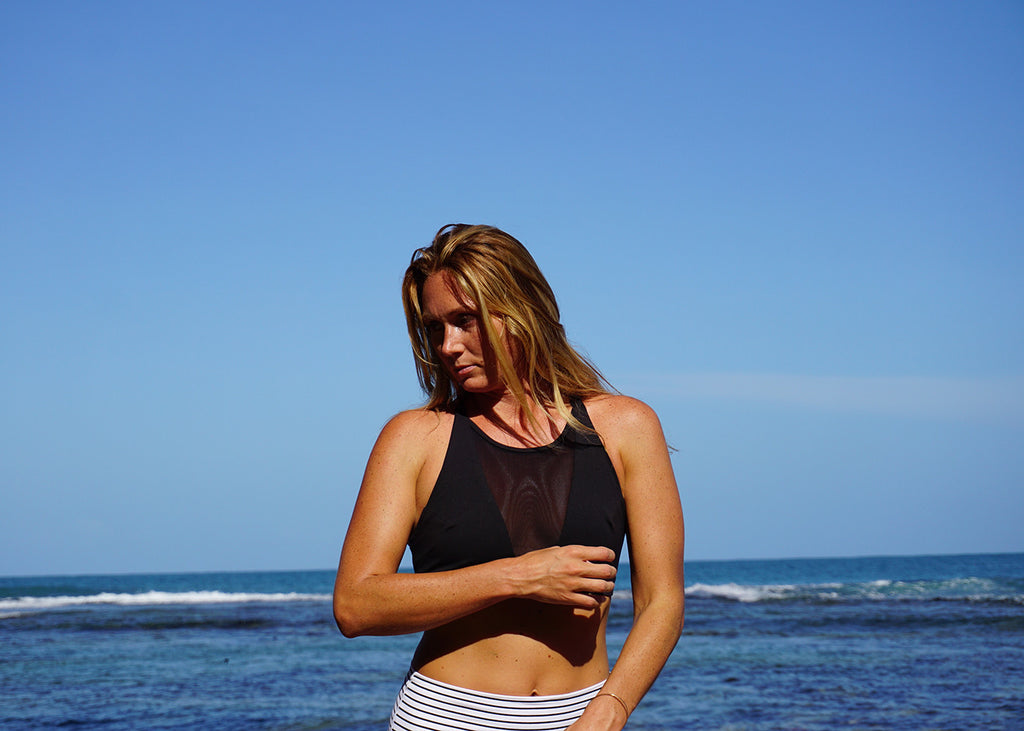 GLYDER GUIDE: THE BEST SWEAT-PROOF SUNSCREENS
Finally, after months of dreary, cold winter weather for most, temperatures are rising and the workout motivation that we may have lost is creeping up with it.

It's a lot easier to get ourselves active when it doesn't feel like an arctic tundra outside, and even better than a warm trek to the gym is getting active outdoors. The possibilities are endless - hiking, running, surfing, swimming, biking, and if you're feeling competitive, joining a local recreational sports team. Most of the time, you'll have so much fun doing these activities you'll hardly realize you're getting your workout in for the day.

One of the best parts about being outside in the summer is being in the sun. However, as much as we all love a good tan, it's so, so important to protect your skin while being active.
Remembering to put on sunscreen is half the battle, and the last thing you want to do is spend time (and money) trying out different brands to see which ones actually hold up through the sweat of your workout. Luckily, we did the dirty work for you and rounded up our list of sweat-resistant sunscreens to get you through this summer (say that five times fast):
FOR THE FACE:
Shiseido Sun Protection Stick Foundation SPF 37 ($45, shiseido.com)
No one can blame a girl for wanting to look good while she works out, even in the hot summer sun. For those who want a little bit of coverage with your UV protection, this foundation stick is for you. Shiseido is a popular pick among paddlers and surfers, so you know it's water-resistant qualities are top notch.
Neutrogena Ultra Sheer Dry-Touch Sunscreen SPF 70 ($16, target.com)
While we love taking care of our skin and wearing sunscreen, nobody ever wants to actually feel like they are wearing sunscreen - which is where this holy grail comes in. Rub it in well and you won't feel like you have any on at all, plus it's SPF 70 and will last through a solid hour of sweating before you need to reapply.
FOR THE BODY:
Zealios Sun Barrier SPF 45 ($24, amazon.com)
This stuff is the real deal. All of Zealios products are made for endurance athletes, so you can spend the day in the pool, racing under the beating sun or climbing a mountain and still be covered. It has the FDA's highest rating for a water resistant sunscreen, and it's oil free so you don't feel all filmy and gross.
Coola Suncare Unscented Sport Sunscreen SPF 50 ($57, coolasuncare.com)
Animal lovers everywhere rejoice - this sport sunscreen spray from Coola is cruelty free and completely vegan. We will admit, it is a bit pricy for a sunscreen, but it's a farm-to-face sourced, antioxidant-infused spray that is water resistant for up to 80 minutes, so we'll consider it worth a few extra bucks. For those of you with little ones, this spray is perfect for quick applications when sitting still is extremely far down on their to-do list.